Hi friends, below is the brief review on Hatsan semi auto shotgun, my apologies in advance for not doing it the way you people are accustomed to (I mean can't match the quality reviews by brothers Gilani, 12guage and other experts).
Wanted to have a semi auto shotgun capable of serving as a multi task gun (field, sport & HD) but with considerable quality n performance. So after long discussions with 12gauge bro decided to go for Hatsan Escort Magnum Combo ( two barrels 22" fixed Cylinder and 26" with 5 mobile chokes one of these is skeet).
Got the one with synthetic furniture as 12guage brother warned not to go for wooden that being prone to go shrunk with the passage of time producing annoying rattle (if it happens).
.. Love at First Sight ..
Nice, Modern/ high Tech/ Sturdy looking, neat n clean finish, Sleek Profile, perfect size for medium built shooter. My previous shotguns (Mossberg & Browning) are bit big for me to mount but Hatsan Escort is sized just perfect for the majority of shooters from our region me being one of them
And paid 40k for all that.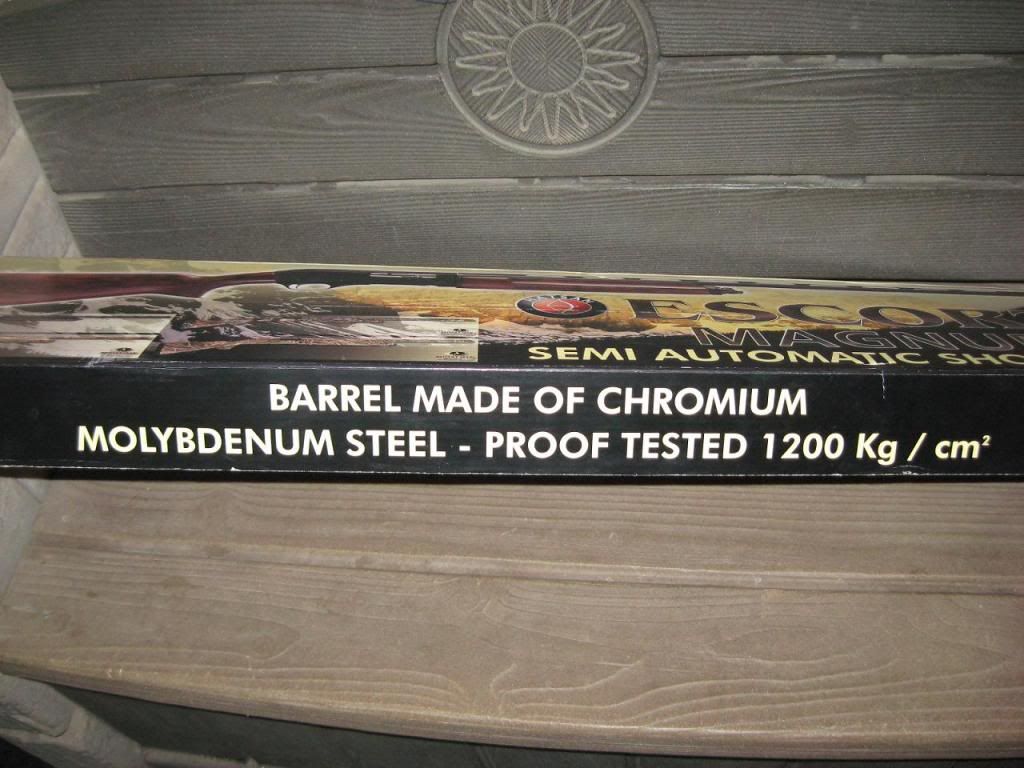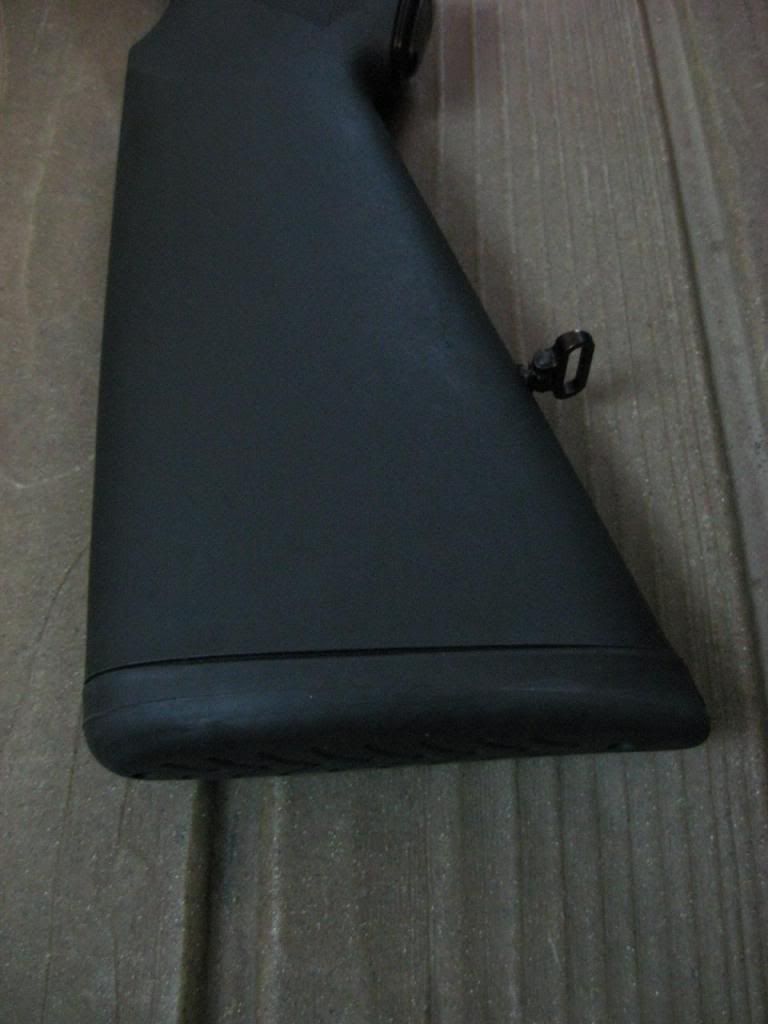 .. Technical Specs ..
Make n Model:
Hatsan Escort Magnum Slug Auto Combo 12Gauge
Action:
Gas Operated Semi Auto
Barrel Sports & Field:
26" (Mobile chokes), 3" Magnum Chamber
Barrel Short:
22" (Fixed Cylinder), 3" Magnum Chamber
Furniture:
Black Synthetic Stock & Fore-end
Shot Capacity:
4+1 magazine Capacity, 7+1 with magazine tube extension (Supplied as standard accessory).
Chokes:
5 (F, Cyl, IM, IC, Skeet (this one I think I got by chance as 5th should have been M as per Hatsan website).
Weight:
About 7 pounds with longer barrel & about 6.5 with shorter.
Fitments:
Supplied With 3 stock cast shims and one stock drop shim (I installed one stock cast shim before testing it on skeet that can be seen in below picture)
STOCK CAST ADJUSTMENT SHIM INSTALLED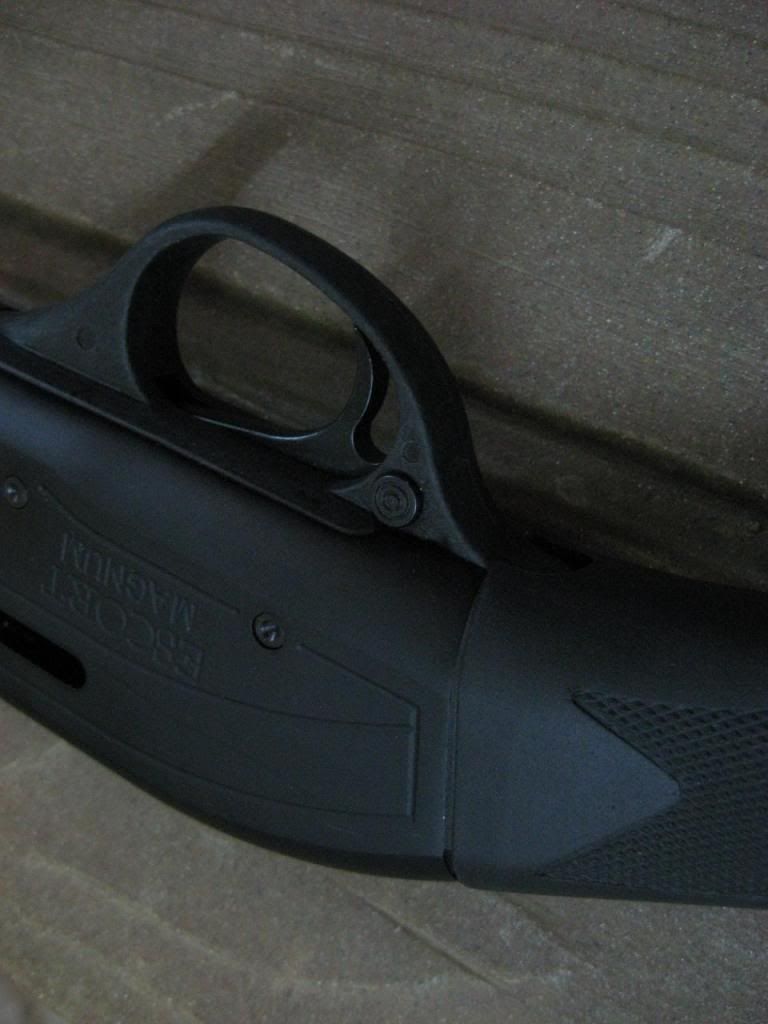 OTHER PICS DETAILING THE GUN TECHNICALS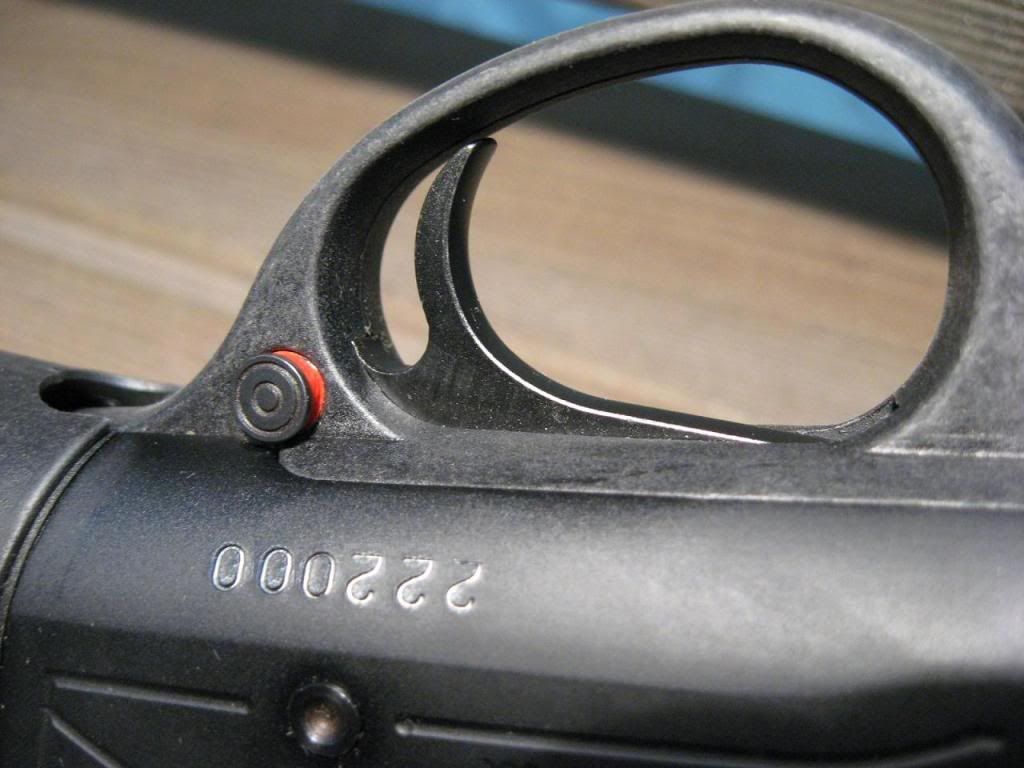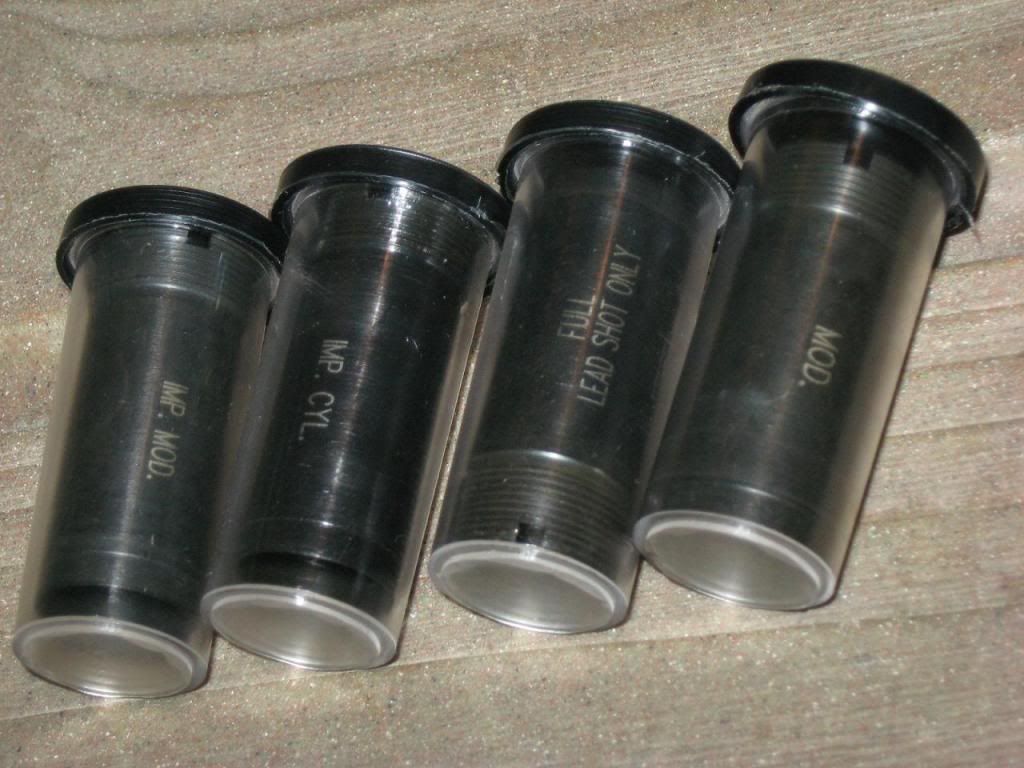 .. What Hatsan claims ..
(1) Escort fast Loading System helps loading shells fast & easy without changing the aiming position… I actually did not find it the way its claimed not sure whether its newbie me or the Hatsan's market gimmick.
(2) Smart Valve Piston: To my experience it performed as advertised, cycled everything down to skeet 24gr loads flawlessly matching the speed of my trigger finger.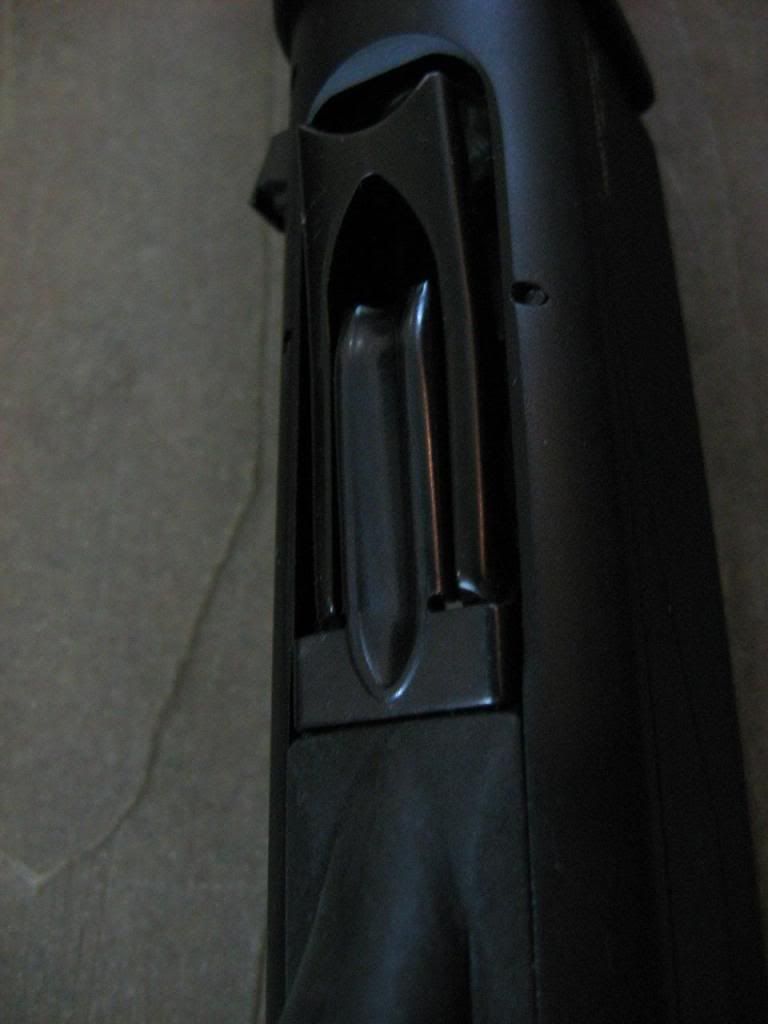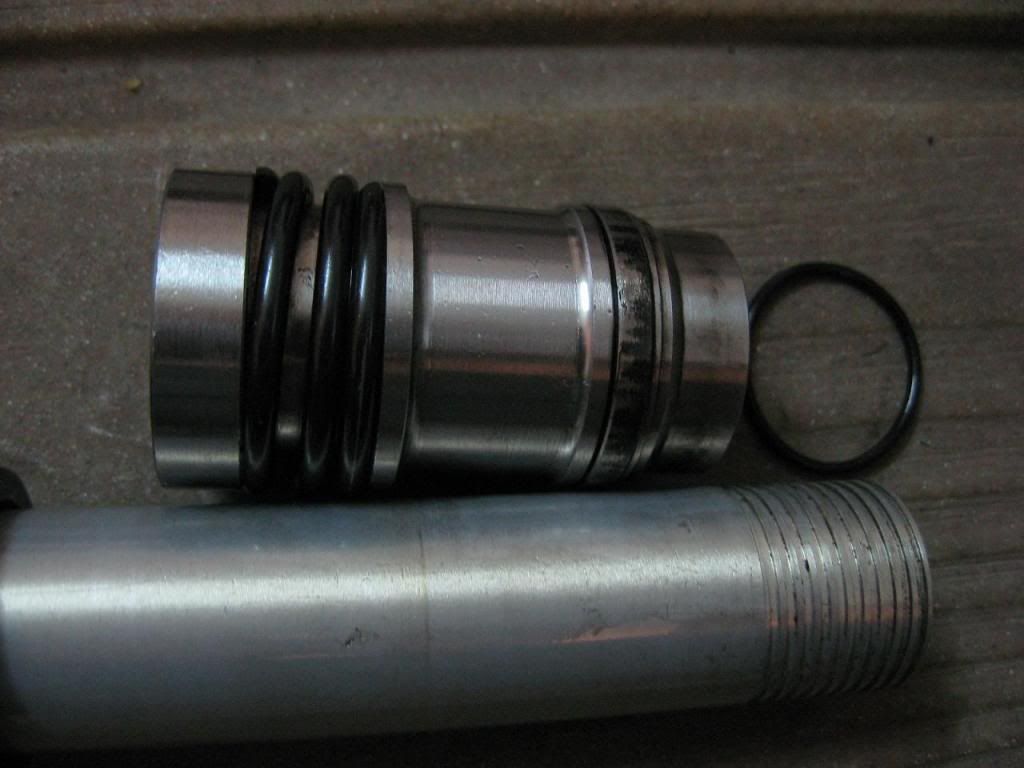 …Range Review…
Was bit worried about gun's ability to cycle the lighter skeet loads so just to give my self & the gun confidence I first fired full box of 25 Shaheen number 4 shells at range but without the skeets, all went through the barrel, out from ejection port & fed to chamber flawlessly. Fired two full magazines (7+1) trying my best to defeat the smart n fast piston but in vain.
After the hot load test run, put it on 24gr skeet load for continues 45 shots, there was no difference in cycling speed than the hot loads, recoil was milder though. All went flawlessly making me proud Escort owner.
Now the amazing part of the skeet shoot was the accuracy, I hardly been a 50% bird breaker but with Escort I broke 21 skeets out of first 24 (although from the easiest station but I never did that before)…and my immediate decision was to make it my official skeet gun
... Shot Spread Pattern ...
Also did a basic paper pattern test using Shaheen number 8 shell, with skeet choke, at about 18 yards distance.
Below is the picture of the pattern that appeared on the paper and as per brother 12gauge its nicely even spread that does not look like a 40k shotgun pattern.
DISLAIMER:
Everything described above is either my experience with the Escort I purchased or the Hatsan claims. I cannot say for how long this gun is able retain its performance but it really amazed me with its overall new in box performance.