AoA Everybody
"THE ADJUSTABLE COMB – IS THERE ANY OTHER PIECE OF SHOOTING EQUIPMENT MORE IGNORED BY SOME AND LOVED BY OTHERS?" -
DAVE HOLMES
"Installing an Adjustable Comb Hardware on Baikal IZH-27EM-1C / MP-27EM-1C"
There are those happy souls amongst us who happen to fit factory stocks, or at least fit them closely enough that a simple stock modification or two is all they need. what about the rest of us? At times, having a stock that has been well fitted to us is outside our reach. and how do we (the less fortunate souls) deal with the problem?
Usually we ignore that there is a problem in the first place and learn to deal with it by crunching our head (or creeping up on the stock) and forcefully making a right cheek weld to acquire the right sight picture. That usually ends up costing us "precious time" in getting the sight picture right and denting our pride and confidence when a bird/clay is lost.
This is where
adjustable combs
come into play. They offer us an ability to fit our shotgun to dimensions not offered by any off the shelf gun. Disbelievers would normally say "Get a custom stock". However even the success of a custom stock depends on the accuracy of the measurements. How are those measurements derived? By shooting a gun that adjusts. That certainly makes a case that there is some value in a stock that adjusts as an intermediary step in the quest for perfection.
With all that, "
Adjustable Comb Hardware
Installation" just had to be my next project. It looks easy though but was extremely complicated and not at all meant for the faint hearted, I am not going to list down the processes required to fit an
Adjustable Comb Hardware
(available from
http://www.graco-corp.com/
). I'll be delighted to answer any questions if somebody wishes to do the same to their shotgun.
A Disclaimer as usual: The following content is for informational purposes only. The author assumes no responsibility and/or any liability in case of an injury, accident, loss of life and/or property that may and/or may not occur as a direct and/or indirect result of exercising the information provided below. The reader assumes full responsibility and liability of the foreseen and/or unforeseen consequences that may or may not occur therefore he/she is advised to proceed with full caution. In other words, if you screw this up, don't blame it on me.
A little question to explain the complexity of the project before some brave individual decides to have a go with such a project: How do you cut an oval shape stock on a flat bed, at the same ensuring an absolutely perpendicular cut? Believe me, a month of paper work was involved in getting all such questions answered. Had to design separate specialized jigs to hold the butt in place just right for the cutting and drilling. A popular saying goes: measure twice and cut once, believe me, In this particular case, it was measured over a dozen times before even touching. Multiple specialists (local and foreign) were consulted just to find flaws in my proposed execution plan. Finally, when the time came, I summoned in all courage that I had and jumped in head first. Now, to make the long story short, it all went as planned.
Here are the Pictures: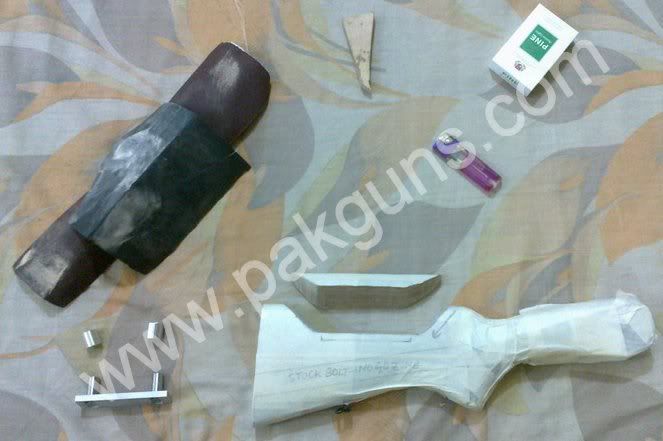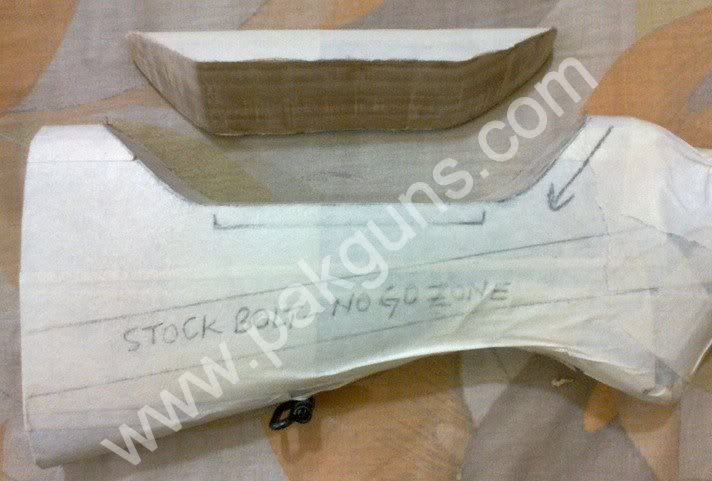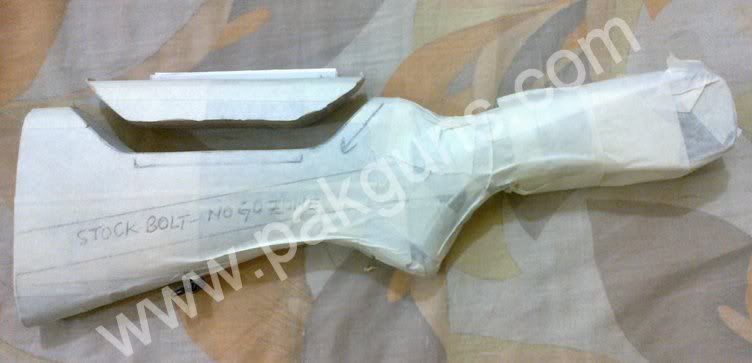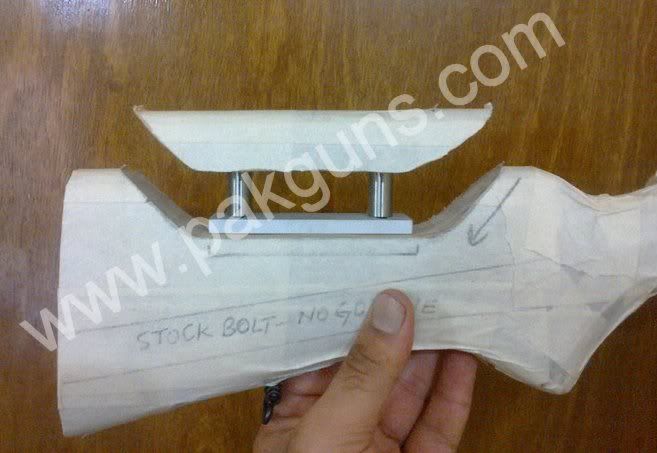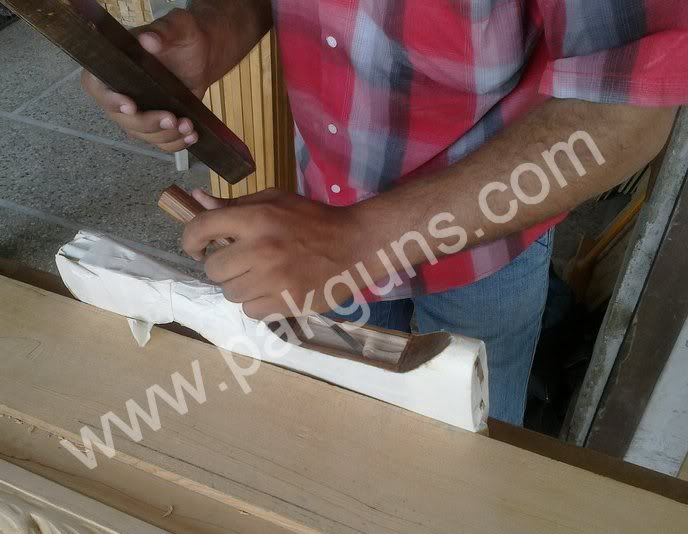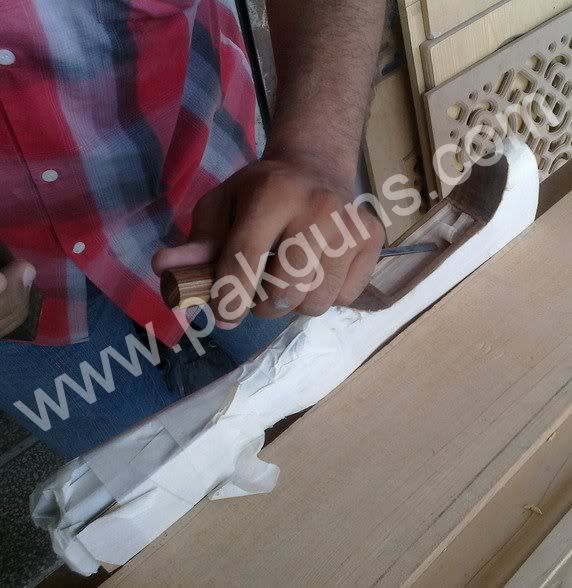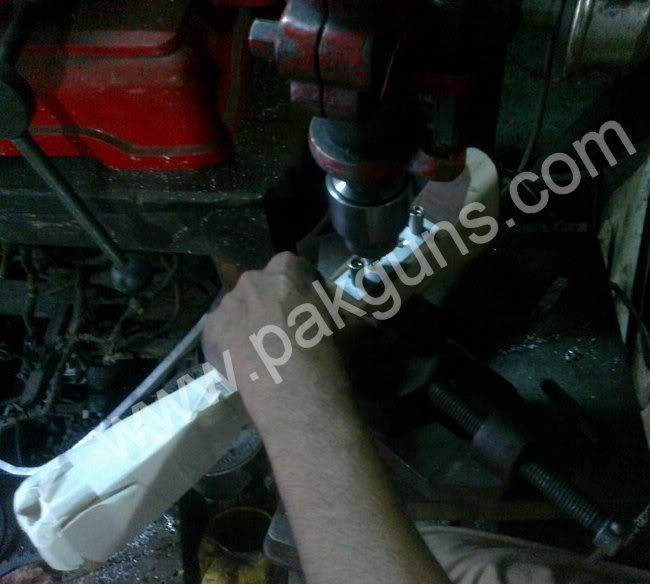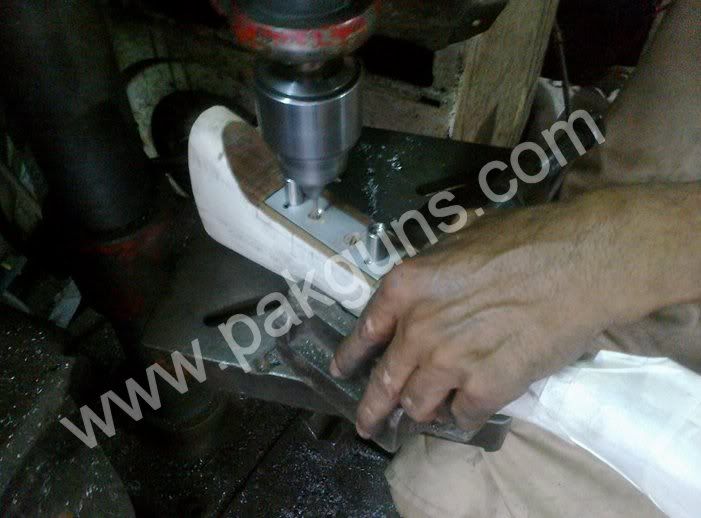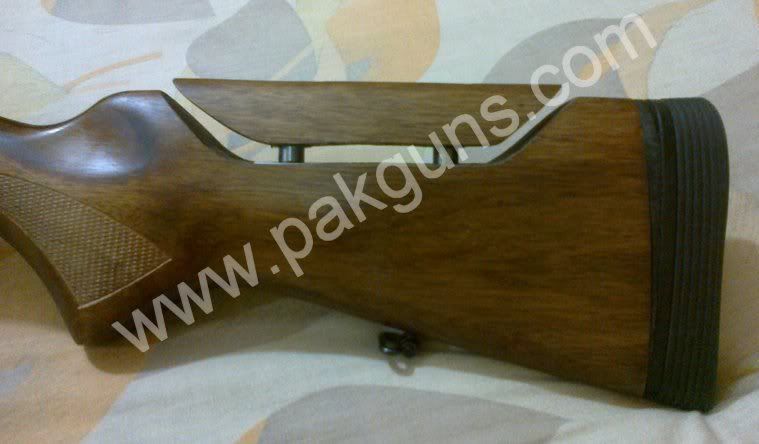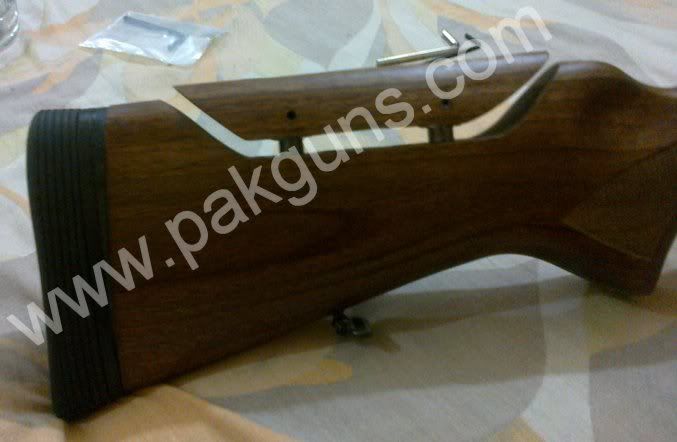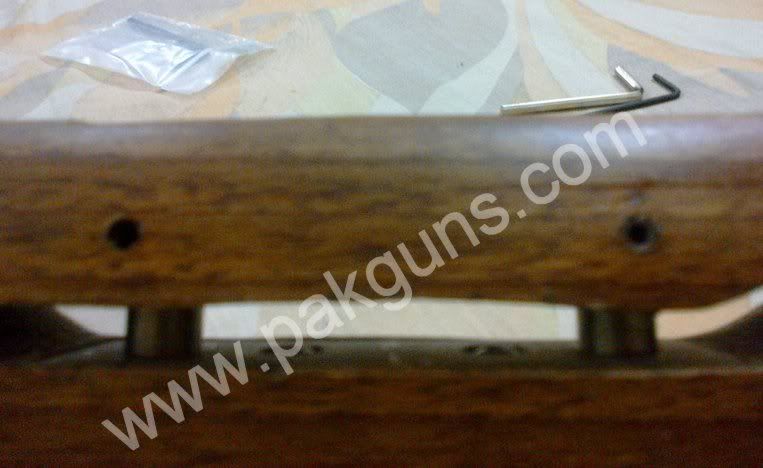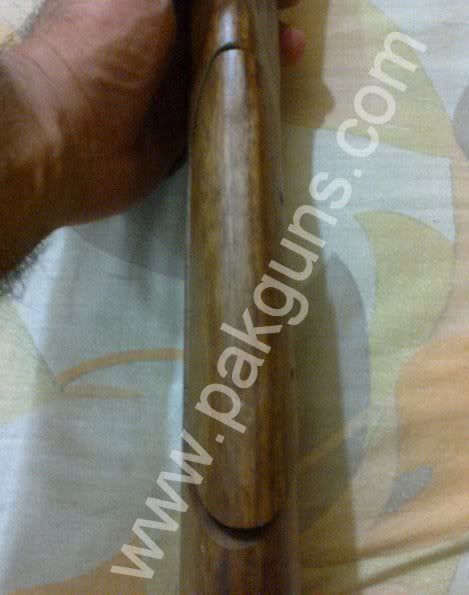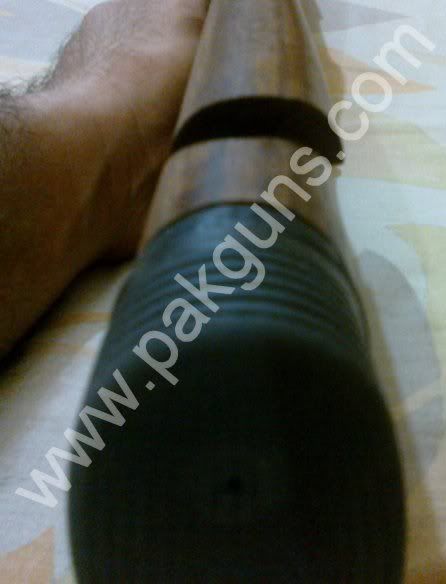 This is what the gun looks like after adjusting the "Adjustable Comb" to my liking
I have raised the comb a little and increased the cast of the shotgun.