I recently bought a Dan Wesson Valor (Bobtail Commander), which is probably the best production 1911 money can buy.
The gun true to the 1911 heritage is in .45 ACP, has grip and external safeties, Trijicon 'Straight 8' night sights and awesome looking G 10 grips. Calling this a production gun is almost an insult, everything about it is custom / hand built. The slide to frame / barrel / bushing fitting is so tight and perfect that it took me the better part of an hour disassemble and reassemble it. The machining is simply outstanding.
Holding the gun for the first time the word that comes to mind is quality. It feels solid and if I might say extremely badass. I've been around guns all my life but only when handling the Valor I understood the feeling criminals must feel when holding a gun for the first time, 'Empowerment'. You know a weapon is special when it makes you feel something other than just wanting it.
The tech specs: Made of Forged Stainless Steel with a 4.3 inch Match grade barrel, two high quality 'CheckMate' 8 rounds mags, weighing around 2.2 lbs (1000g) and with the amazing DUTY finish. The trigger is adjustable and around 4.5 pounds from the factory.
Now for some pictures: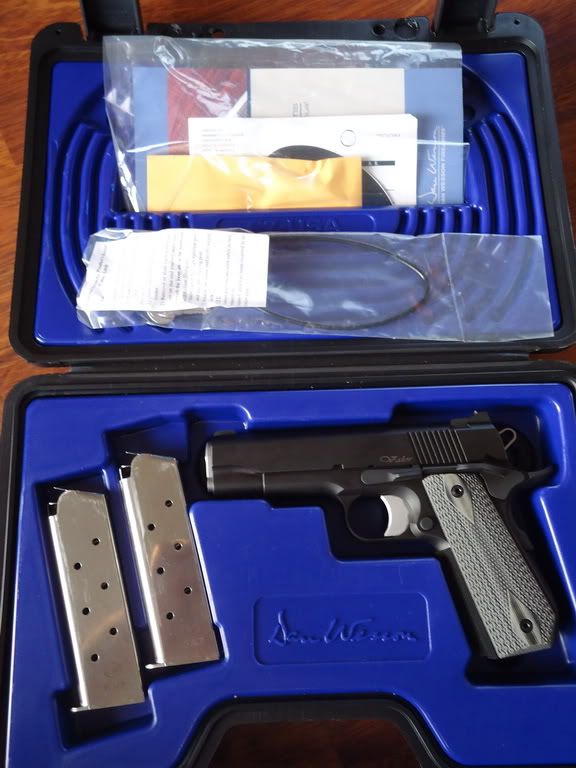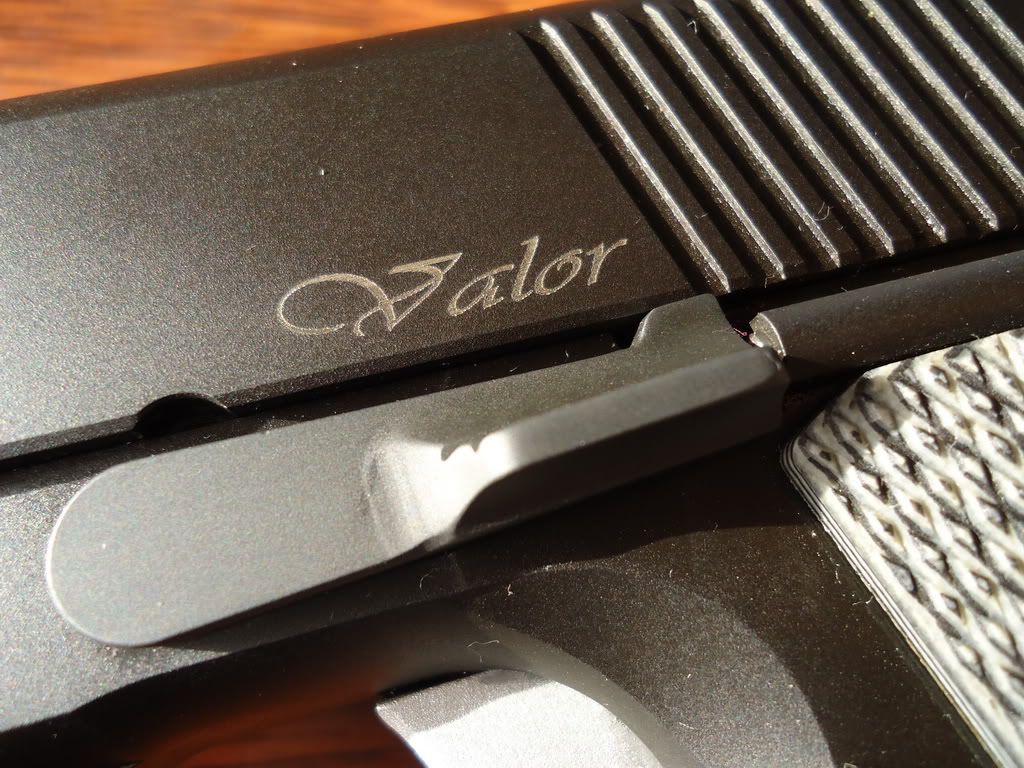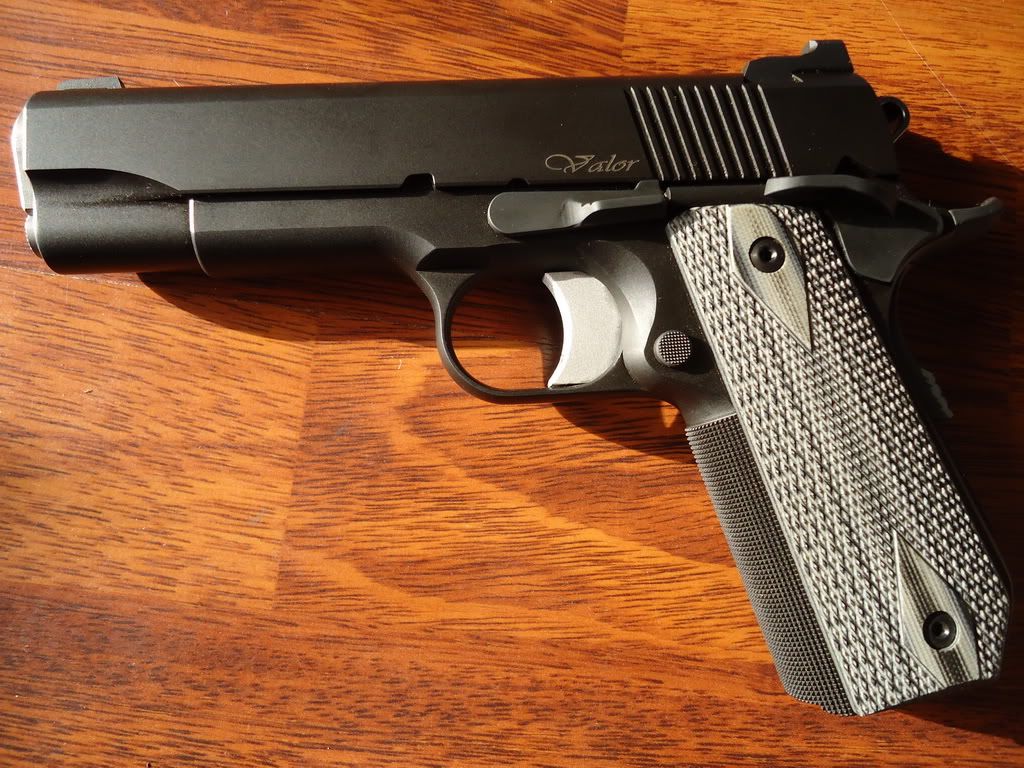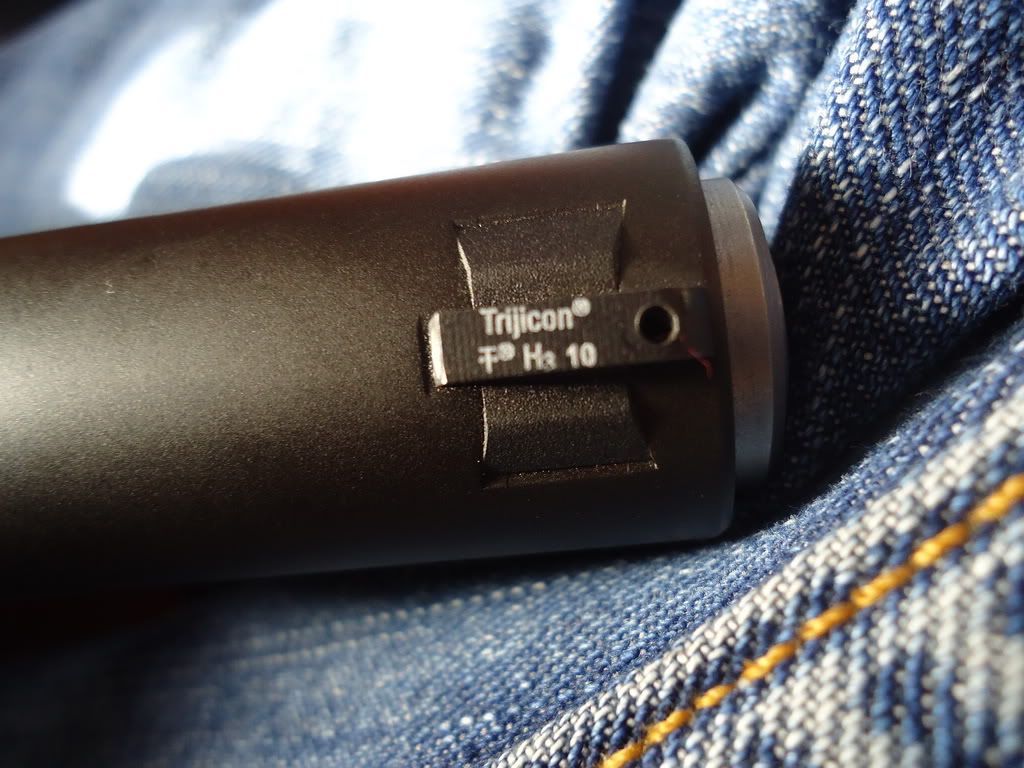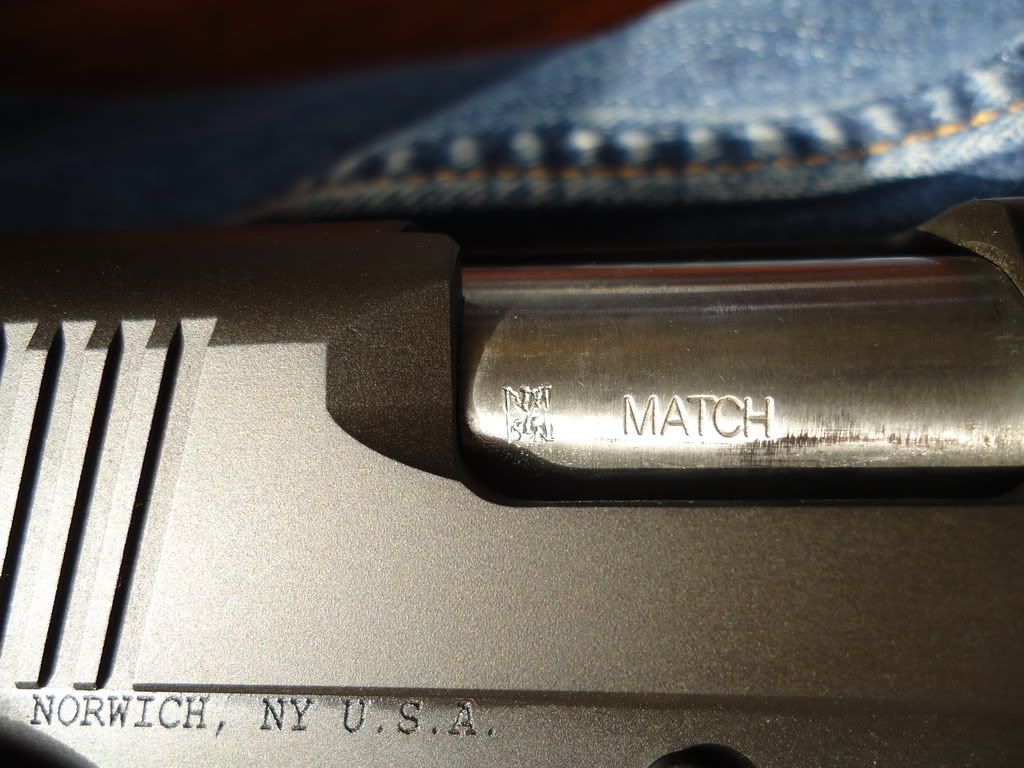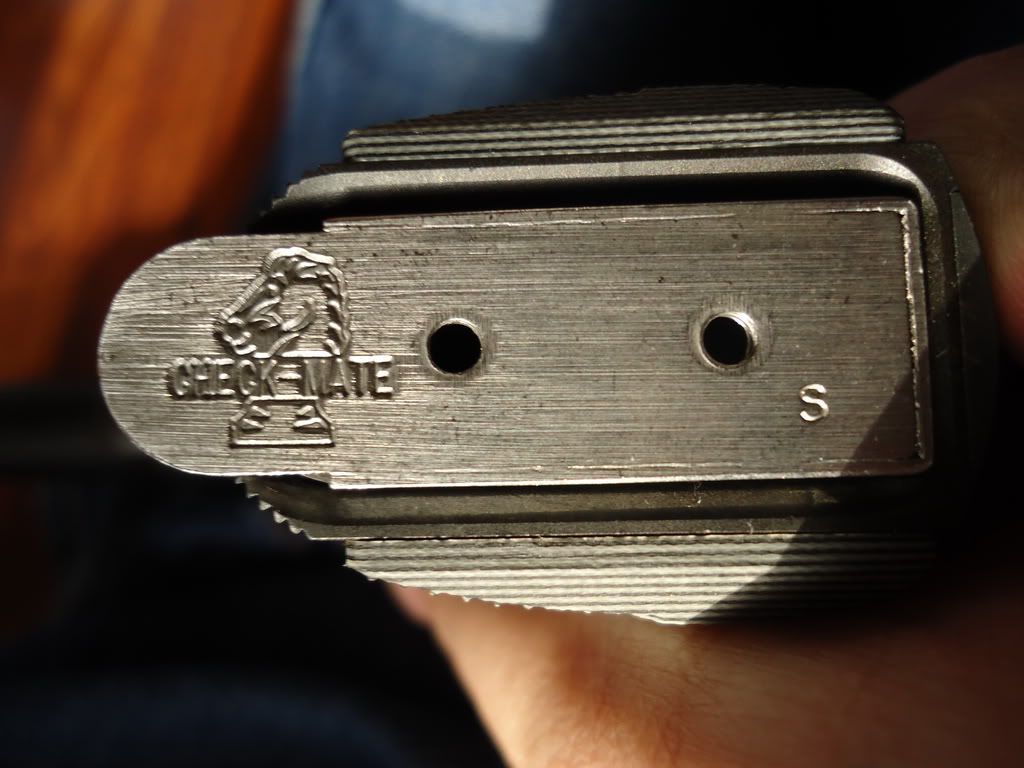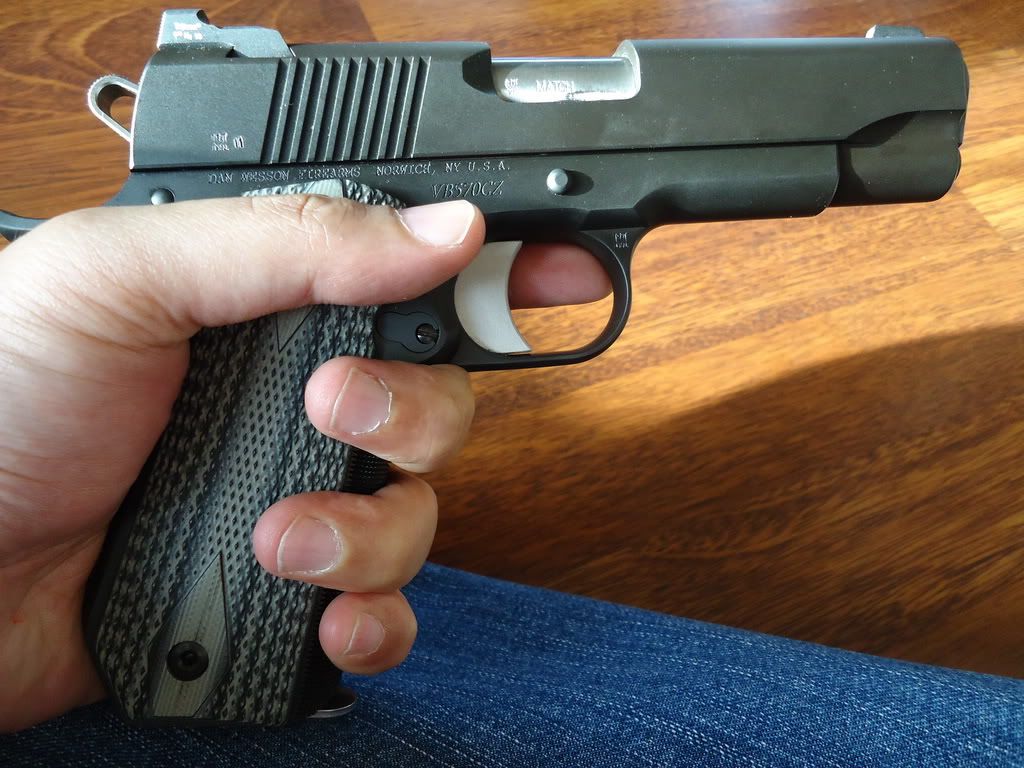 Following are some comparative pics with the Taurus 1911 which is our benchmark for 1911's here in Pakistan.
My PT1911 is a full framed 1911 with a 5 inch barrel while the Valor is a Commander model which basically has a shorter barrel length for easier carry.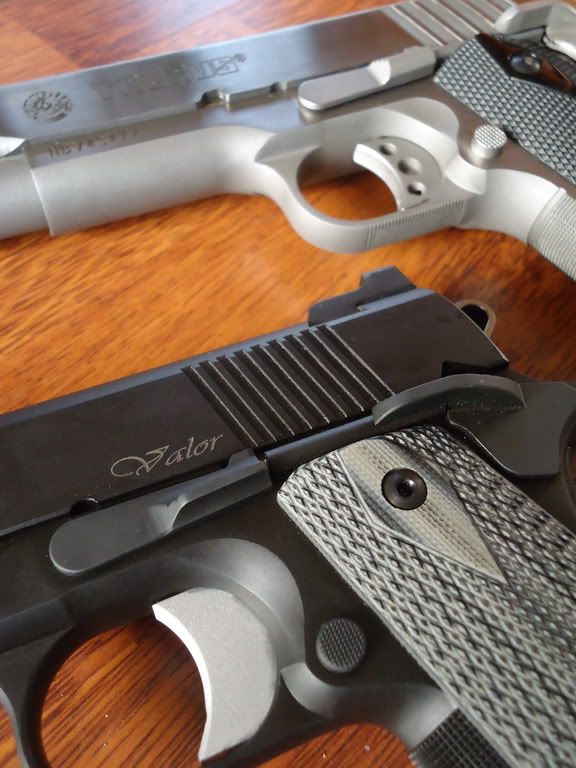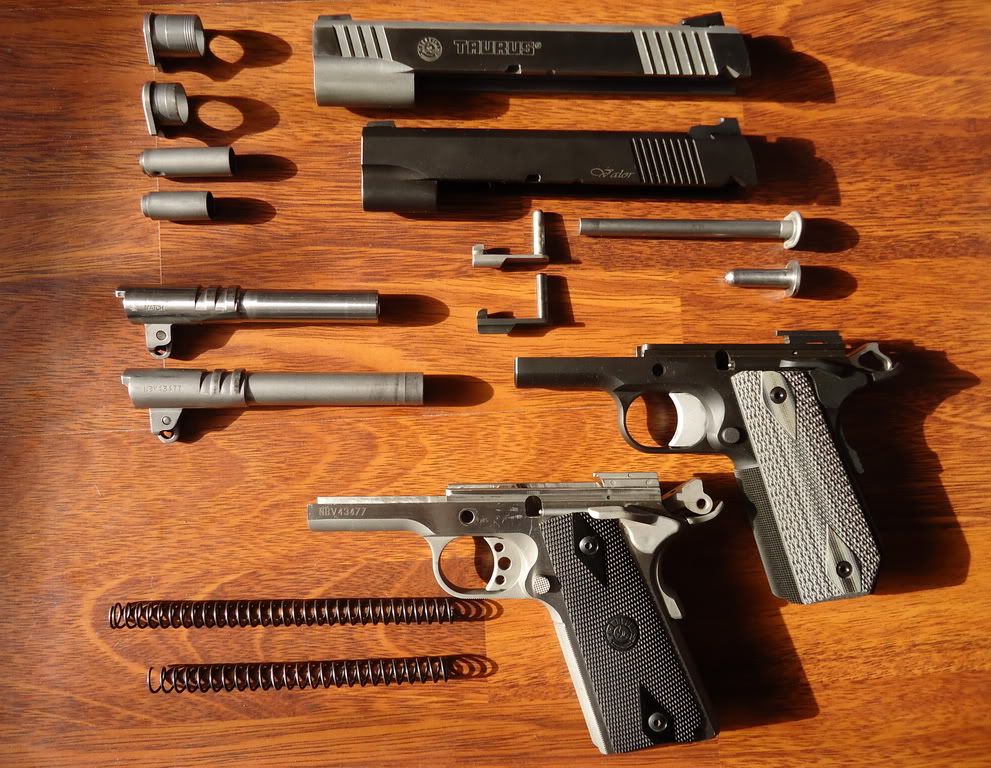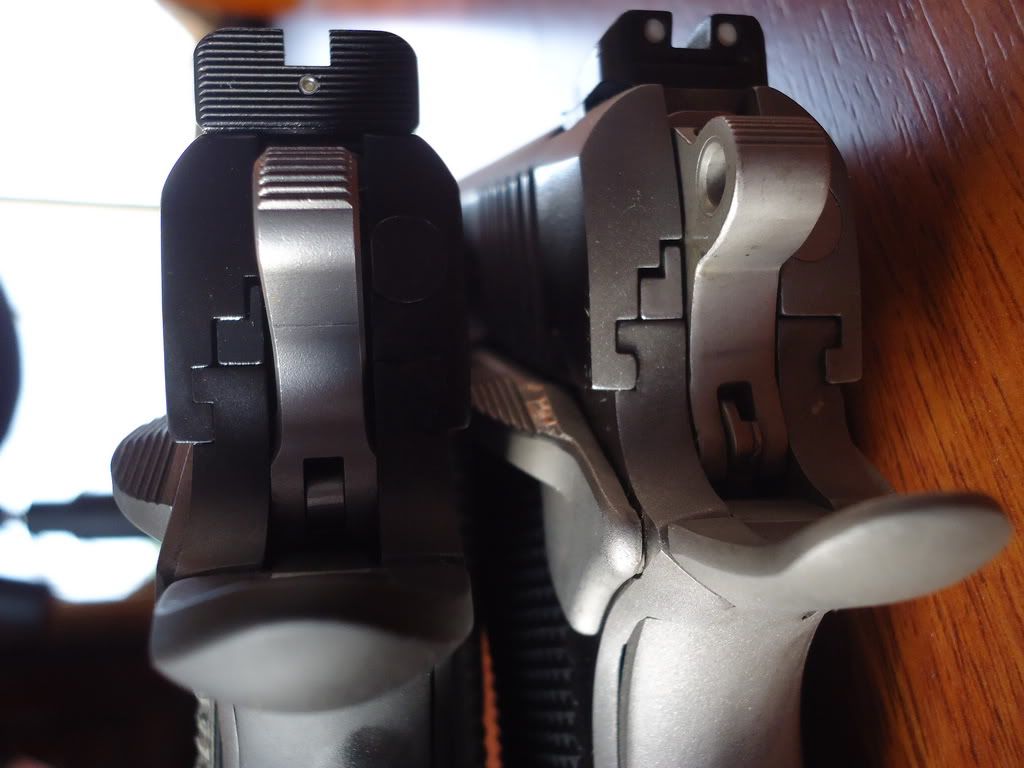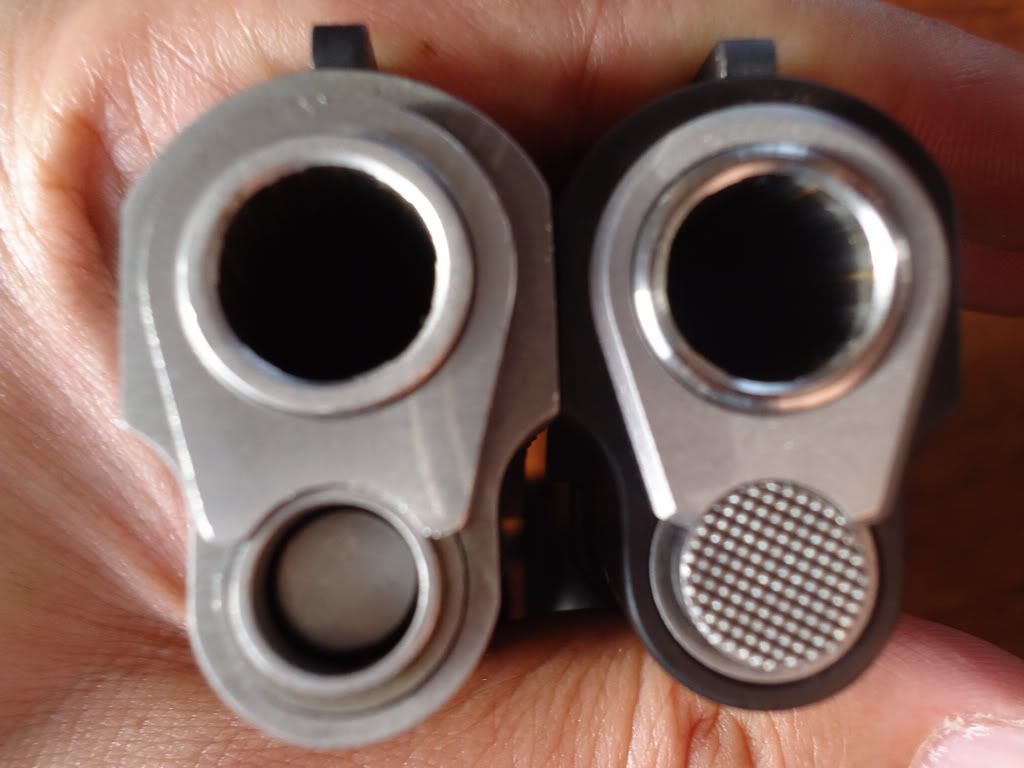 In my opinion there is no comparison in quality between these two guns. The DW is in another class altogether. A decent comparison would be with other 1911 names like Kimber or perhaps even Les Baer.
Since this is a carry gun rather than a range gun what really makes it stand out is the DUTY or Ceramic coating on the stainless steel frame/slide. It is very scratch resistant and although I would not like to experiment on my piece this link
http://www.thefirearmblog.com/blog/2...-duty-coating/
should make things clear.
Shooting the Valor:
I couldn't wait for range day to shoot the DW. Bought 300 rounds of different makes to test it.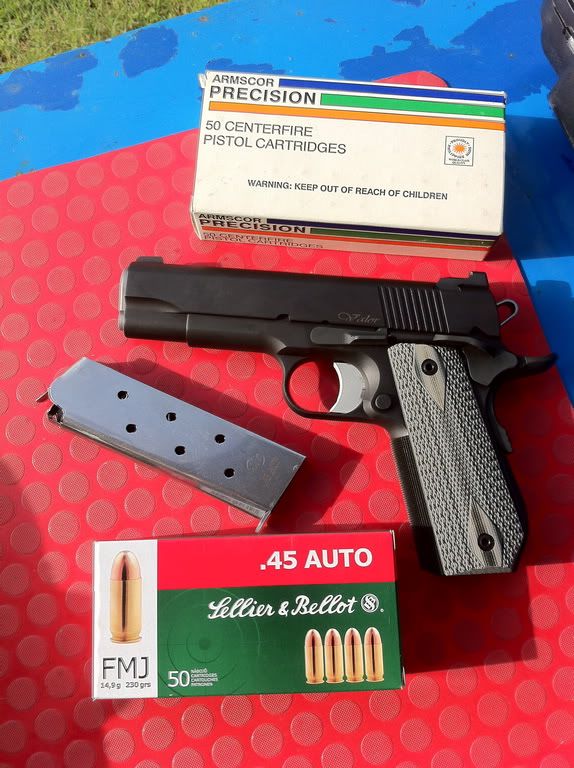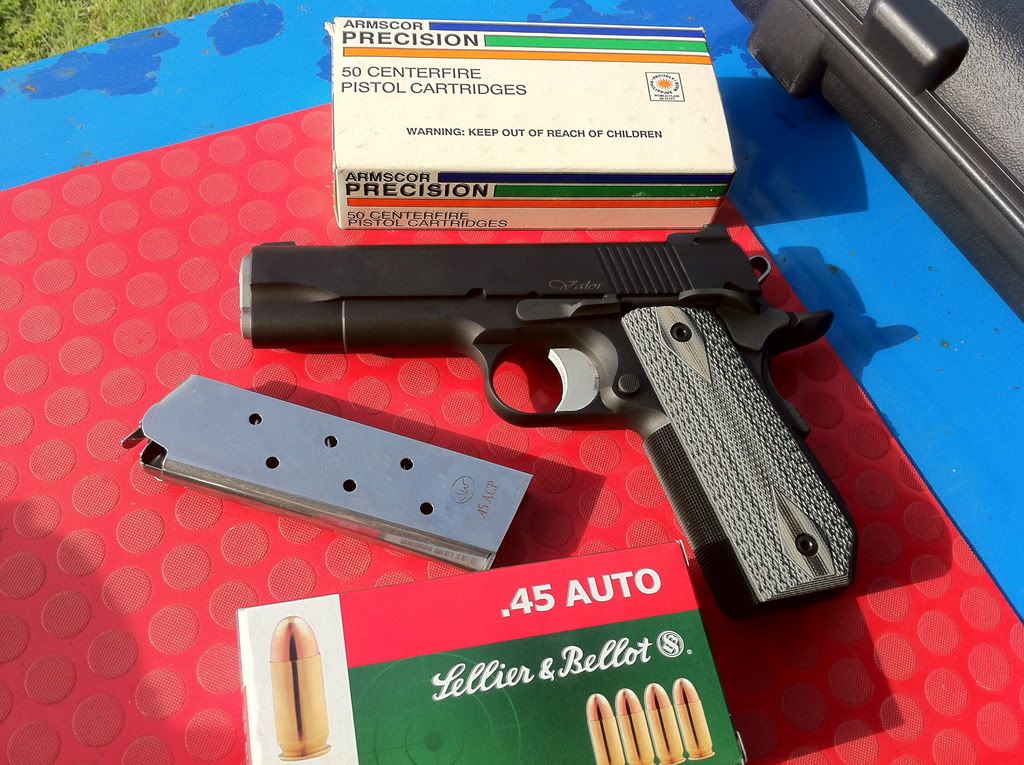 Loaded the mags, racked the slide to chamber the round, the gun felt even better. Fired it and went "****", but then I'm not much of a .45 fan. My targets were not post worthy and asked Starfish, Anthrax and Omer Butt to shoot the gun for posting. All shot the crap out of the targets at 15 M. Groups were everywhere. Thanks guys, making me look bad
Targets below: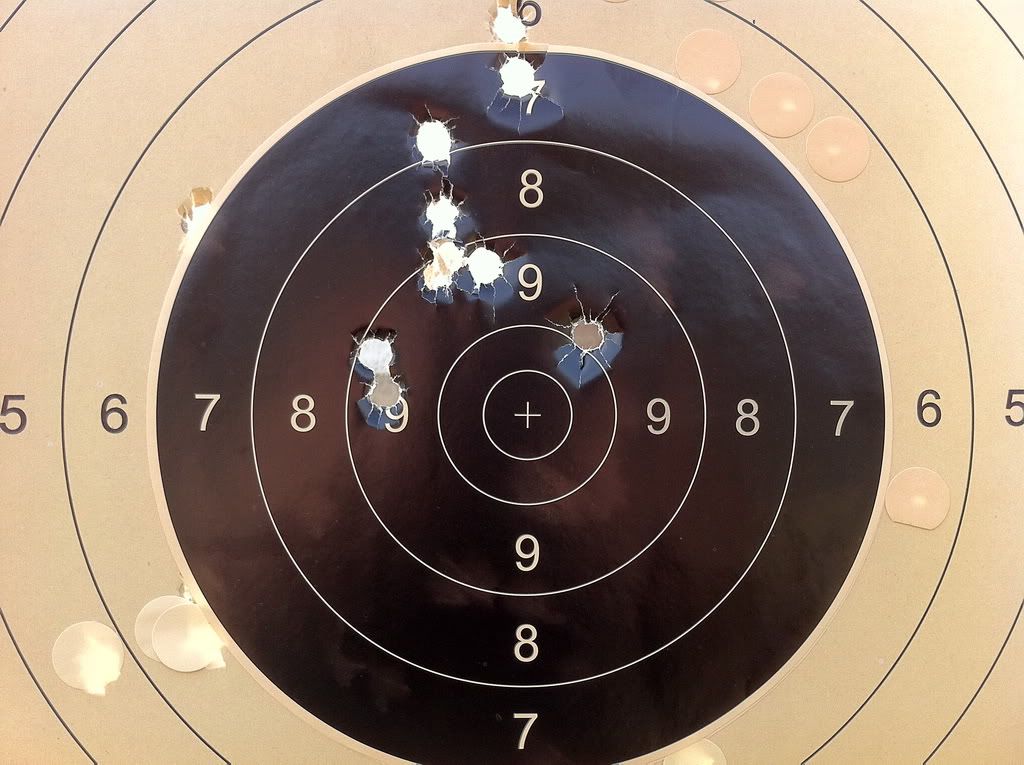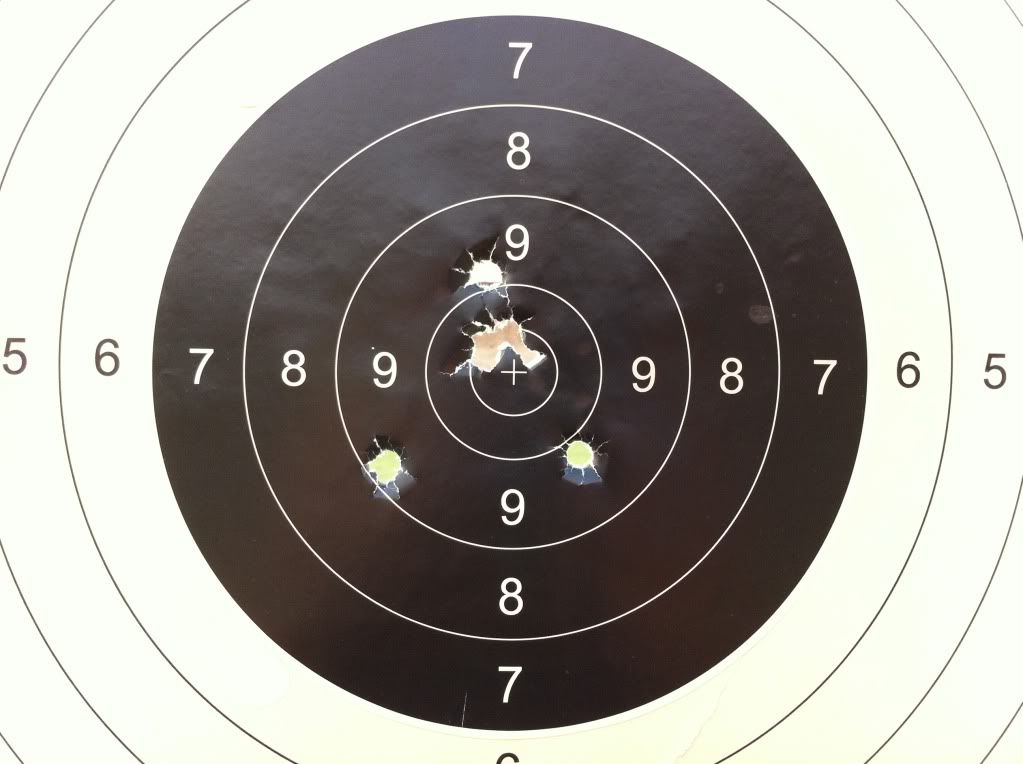 The gun itself is fabulous and extremely accurate. It is a pure carry gun with does not disappoint come range day. None of the guys who shot this gun had any issues with it, I did however have some observations.
1). The grip chequring is too aggressive for me at 25 LPI. I would have preferred it at something like 30 or 35. The gun is very grippy indeed with the 25 but made my hands feel like cheese through a grater after 30 rounds.
2). The trigger sort of bites your fingertip. Each shot felt like a pin prick.
3). The recoil is substantial, so much so that after firing the first 5 shots everyone was shooting atleast 2/3 inches from the center.
4). Trigger although at 4 / 4.5 has a very slight creep in it. I would love no creep and would not mind predictable creep but the way it breaks, I did not like 100 %.
I tried a misfit Houge over the grips to see if it helped improve shooting and it did but the trigger still bit.
I have shot upto 1500 rounds in a day but never have I had swollen fingers, the DW is the only gun to make my hands and fingertip in particular to swell and hurt for more than 24 hours. One might compare it to a rug burn, it hurts but you're happy why you got it
I would like to say that all of the other friends who fired it did not experience any of the above except more recoil but then this is not a range gun, it is a pure thoroughbred combat handgun which allows you to shoot two or three mags at the the range now and then.
Verdict
: An absolute prize for anyone who likes to carry .45's and the full length Valor is the best 1911 around, period.