Salams,
For quite some time I have been seeing the Zigana T (LEA) version at the range. It's very much like the normal Zigana except everything
The LEA version as I understand were imported in limited quantities and were made to a much higher spec than the normal Zigana. The first difference is that these pistols were built for sustained auto fire. The metallurgy, parts and machining are excellent and there is a marked difference when compared to the semi auto version. Before I go on I must mention that although built for auto fire the one I have is a semi auto.
The pistol has a 5.1 inch barrel and weighs around 1000 g which is slightly less than twice the Glock 17's weight. In this gun however the weight adds to the functionality instead of being a negative. The gun has an ambidextrous safety for cocked and locked carry mode which also acts as a decocker when moved further. The sights are fixed and rather large, I would have much preferred that this gun comes with adjustable sights. It comes with a Houge like wrap around grip which makes the gun quite comfortable to hold and the slide release control is easy to use and always accessible due to it's large size. The magazine release button is unobtrusive/works well and the magazines drop out smoothly. The gun comes with two high capacity magazines holding 20 rounds each. Disassembly is simple akin the Beretta/Taurus 92/99.
The slide and frame fit is exceptionally good and the finish is quite pleasing. What really makes this gun exceptional however is the single action trigger, it's lovely & razor precise and pulls at the exact right moment every time. The single action pull should be around 3 pounds while double action is around a solid 10 pounds. I must mention again that the trigger is fantastic and can be compared to CZ's Omega trigger system. The gun itself is very accurate, stays steady in your hands and is a joy to shoot.
I took it to the range today for some testing and this is one of those guns that ensure you go back home smiling.
Some pictures and range results. Targets were shot at 15 M.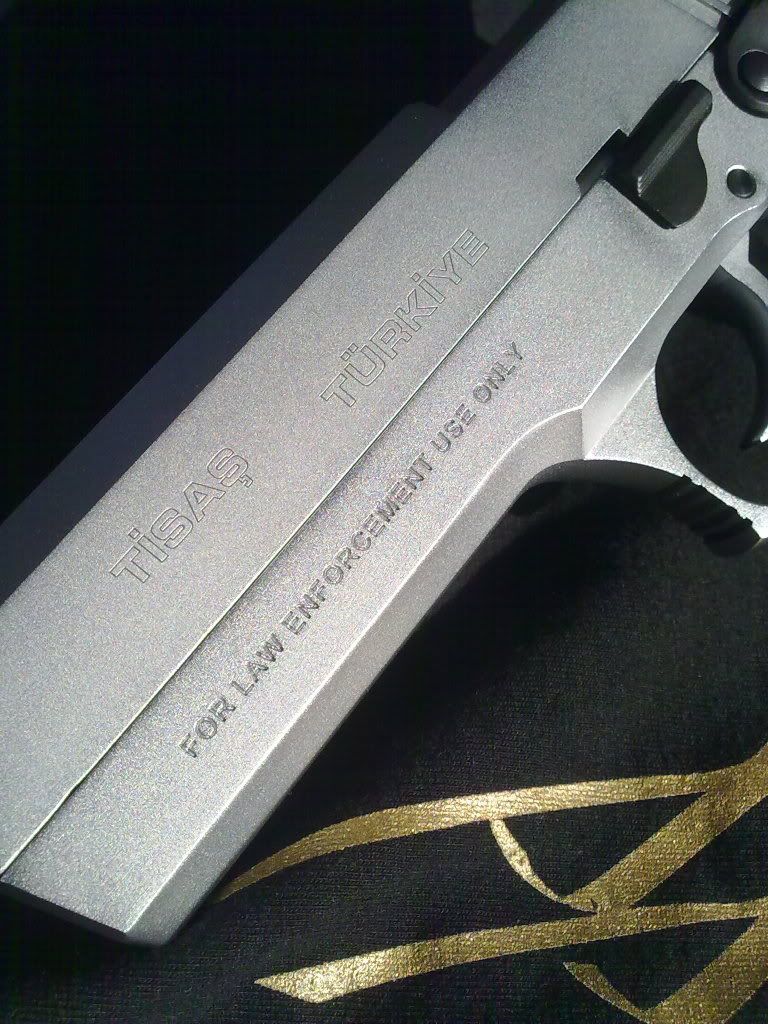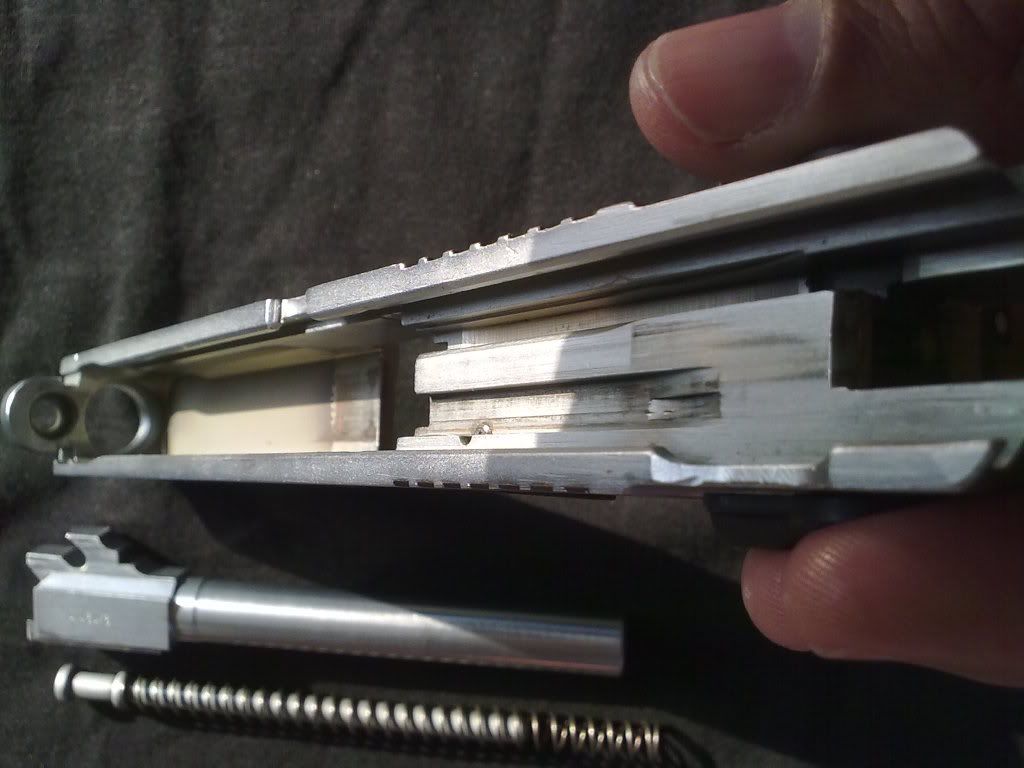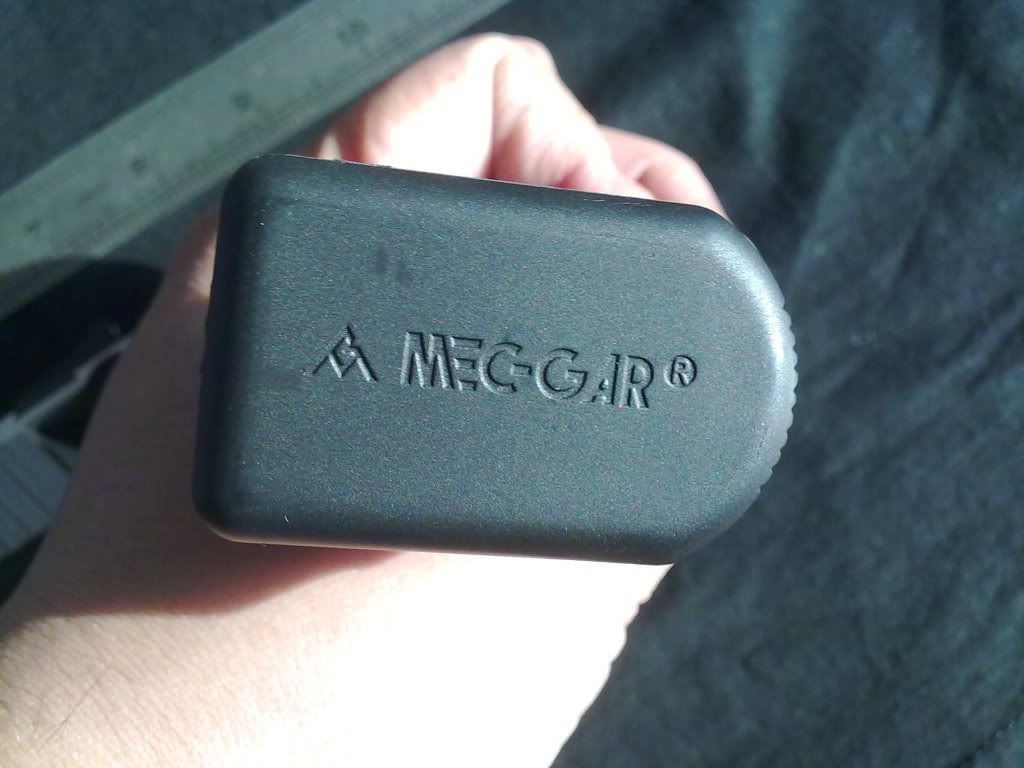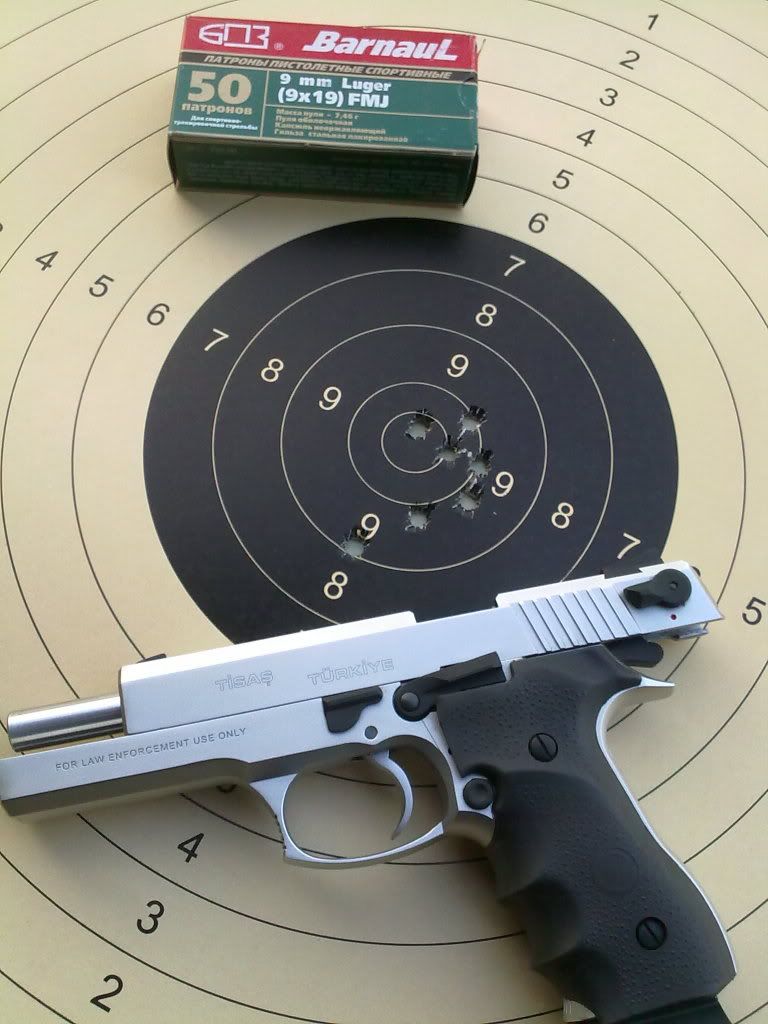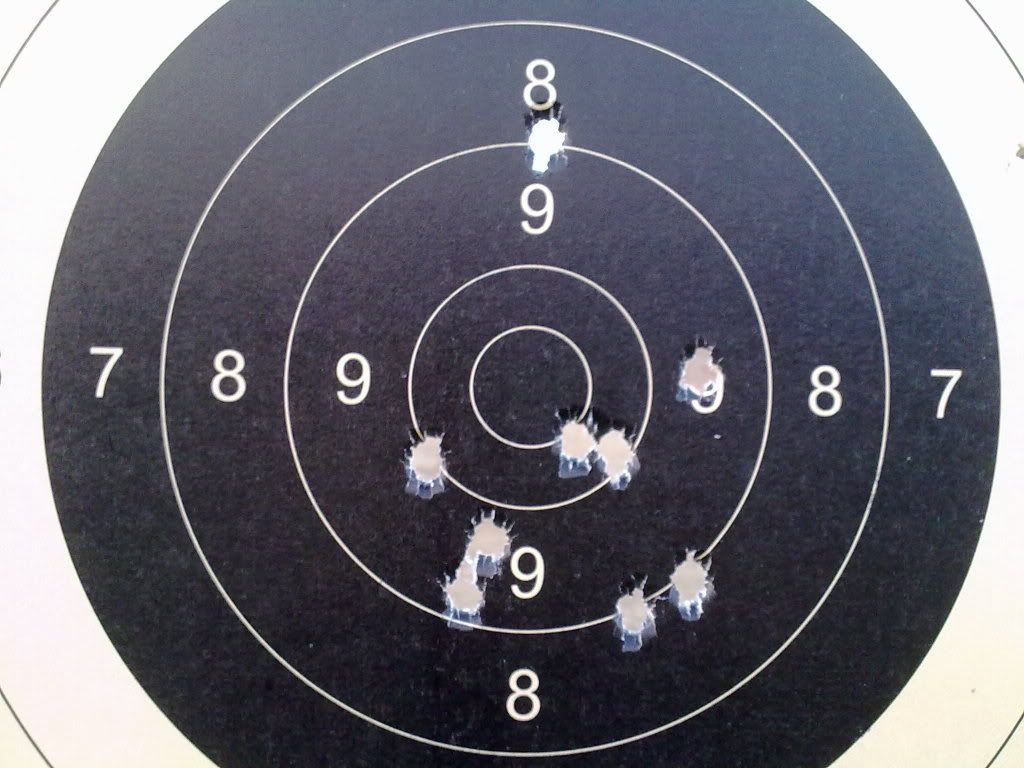 The last target was shot by Mr. Faisal Azad of LRC.
Verdict: Great gun, joy to own.
On an ending note I would like to mention that I have heard some people making these pistol auto by installing an auto switch. Please note that this modification makes this weapon illegal on an NPB license.