Dear Pakgunner's !!
Today, I Finally thought of doing a quick review on one of my Beretta semi-auto (stone coat) with optima-plus choke shotgun as I know most of u have seen and used this gun personally and know may be more than I do but I still think I should share some of my knowledge with my fellow Pakgunners and also expect from u guys share some of your valuable knowledge with me on this thread.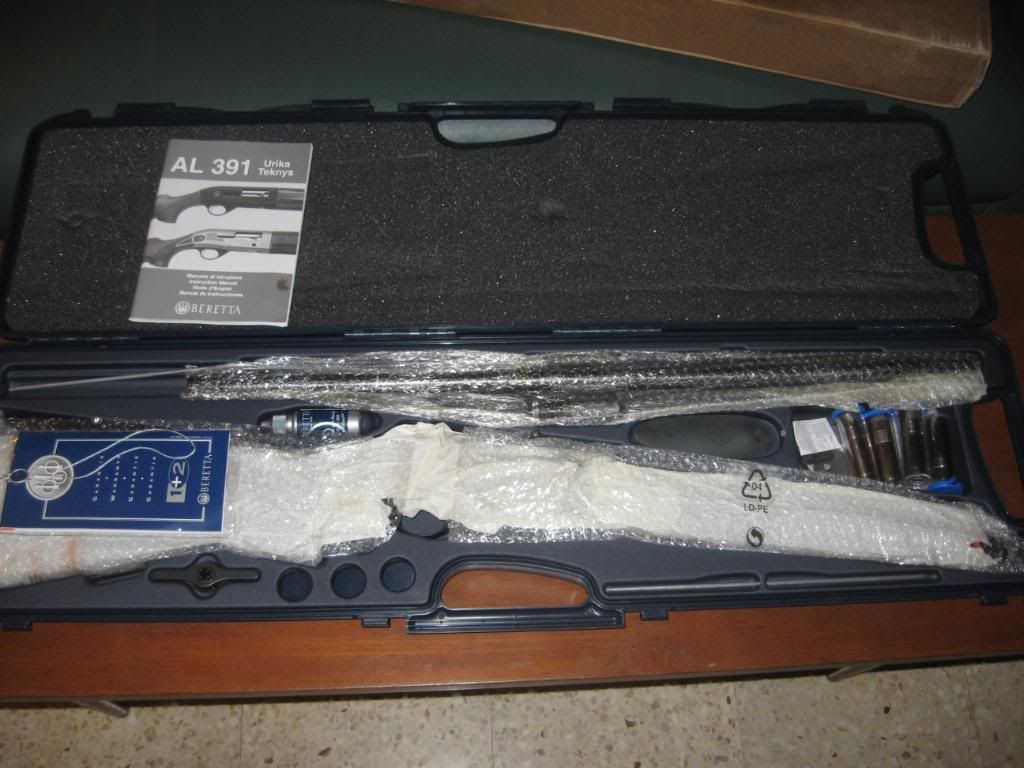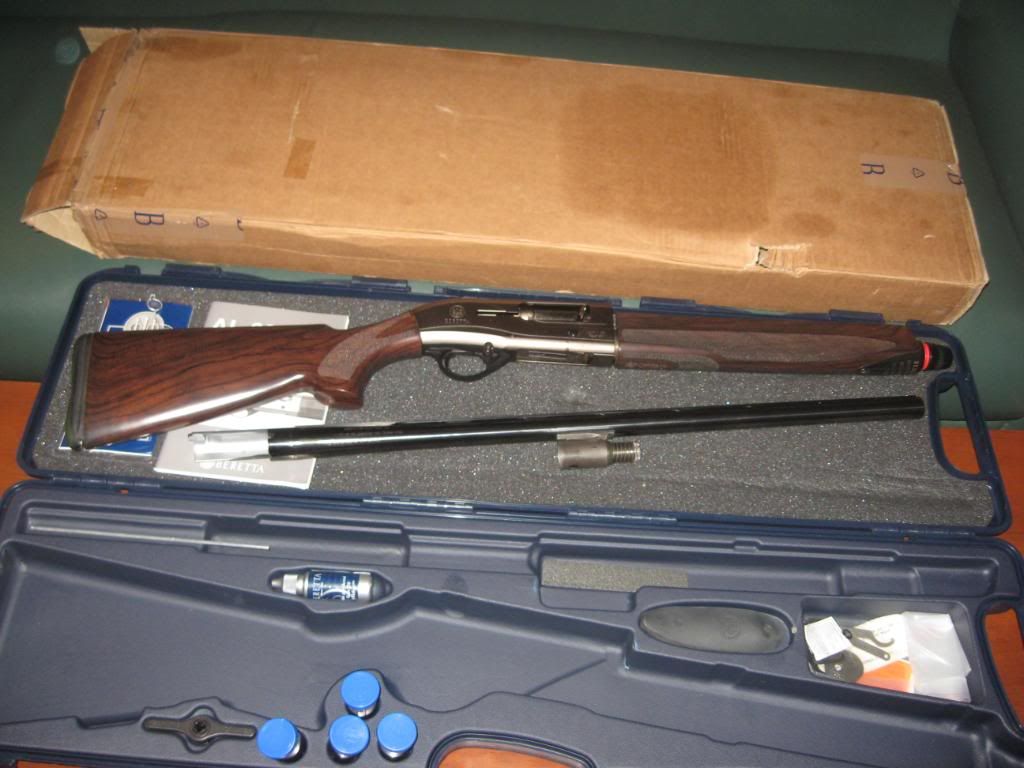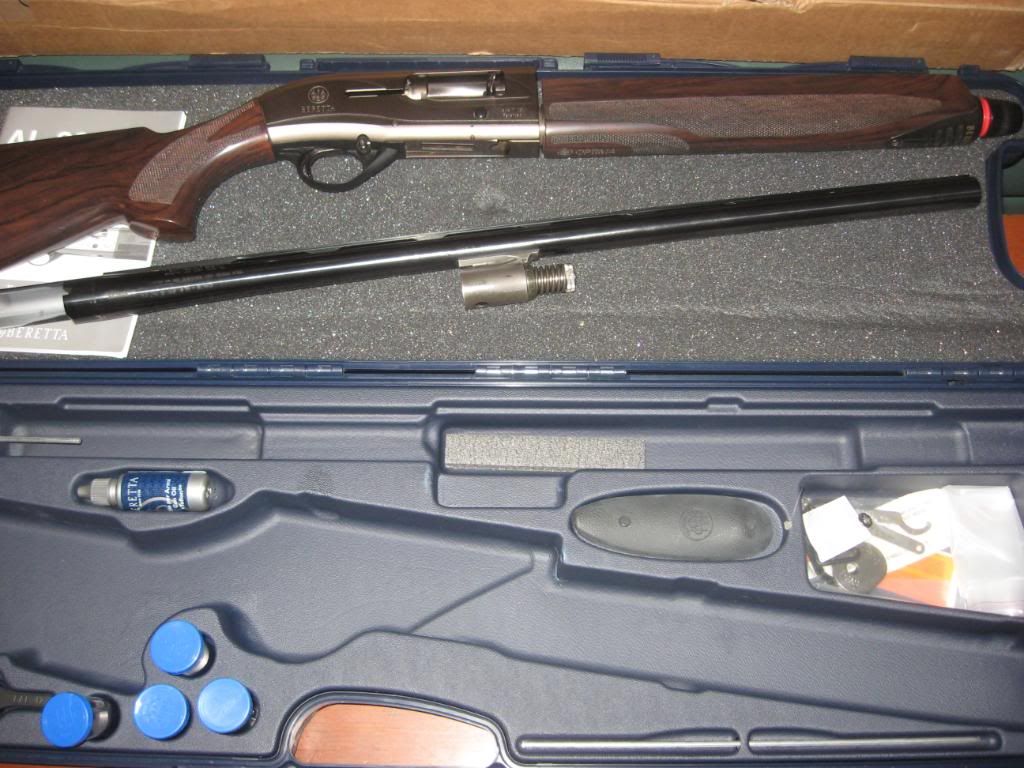 inshallah i will post more pics by tomorrow
One of the gun which I own is a berretta AL 391 Teknys Stone Coat (standard) with an optima bore barrel with optima plus chokes and a barrel length of 26 inches with a blued steel barrel and Walnut stock (Xtra wood) and its wooden stock is matt finished with some very nice and eye catching grains.
The shotgun capacity of cartridges is 3+1 (i-e three in magazine and one in chamber) It has many options for as far as barrel length is concerned starting from 24 inches to 30 inches. It has a recoil pad system which is called the Gel-Tek pad which reduces the recoil by almost 25% as compared to any other shotgun which has got a conventional recoil pad.
I have Shot couple of thousand round from this shotgun in every kind of hunting shoots like Quail , Partridge, Sand grouse, Duck and many other Hunts (allah ka shukar hay) I have not even ONCE experienced any kind of MALFUNCTION and it is very comfortable to shoot, specially when I shoulder the gun it feels more livelier very durable as uptil now what I have seen in my short hunting carrier it is a gun made for high volume shooting and one more very distinctive characteristic is it handles the most variety of ammo loads starting from 24g to 55g without changing any part or any spring.
Large number of shot gunners consider the A390 the finest autoloader ever built by Beretta, but though it is a very good shotgun, but I believe a further improved version of that gun called the AL391 Teknys, which was introduced in 2002, is even better. It may not be better mechanically but it is much more refined and improved and meets all the requirement of the shooter standing in hunting field.
As far as I am considered the ONLY drawback in semi-auto's is cleaning system, it takes at least half an hour for a person like me to clean the gun coz its Piston gets very dirty even after 25 shots.
Beretta shotgun comes in a durable plastic storage case along with accessories such as four extra chokes and wrench, quick-detachable sling swivels, a bottle of Beretta oil, and, depending on the model, a spare butt plate or recoil pad.
Approximately:
the price of this shotgun falls between Rs 200k to 240k (depending on a dealer to dealer or whether in Lahore and Karachi because Karachi is approximately 15 to 20k more expensive than Lahore
AL 391 teknys Stone coat is just simply the BEST! Most versitile gun
Regards Imu10